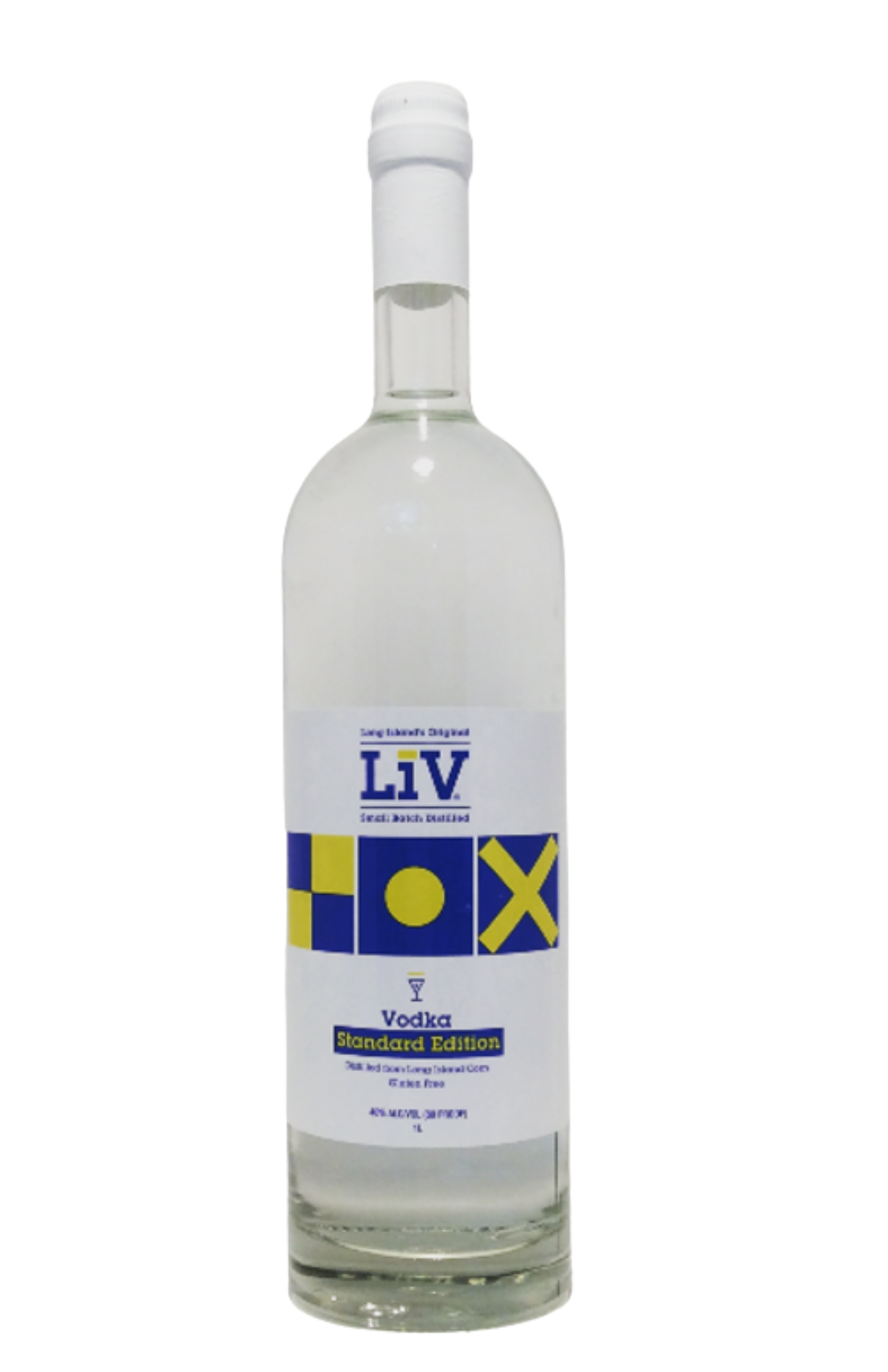 "Sweet fresh baked corn muffin aromatics, toasted butterscotch and vanilla flavors delight the palate with a regal velvety smooth finish."
"Long Island's local corn is small batch, triple distilled into an Award-winning new Standard in the Vodka world"
LiV Standard Edition is an amazing local corn-based Vodka that was released in 2017 for the 10 Year anniversary of LiV Original Vodka. LiV Standard Edition is quickly becoming the new Standard for Craft Corn Vodka fans.
Gluten Free
Distilled from local Long Island Corn
1 Liter
Non-Chill Filtered
AVAILABLE SIZES: 1 LITER
ABV: 40% / 80 PROOF