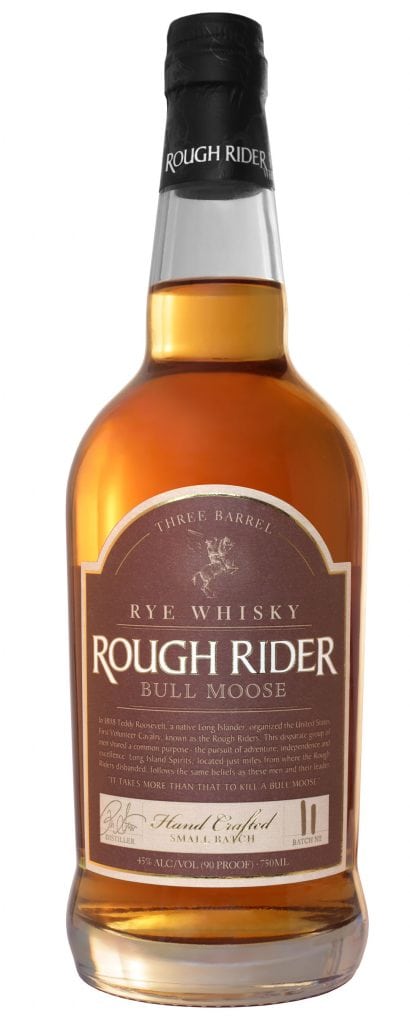 "Spicy, earthy oiled leather and pipe tobacco are accompanied by dates and apple tart tatin on the nose. Grain-forward and toasted on the palate, stone fruits and honey come forward before touches of white pepper, brown sugar, and rolled oats on the finish." - F. Paul Pacult
"Crisp fruity sweetness on the nose, followed by spice, caramel, vanilla, and blackberry on the palate; lauded by a royal symphony of long, warm rye-ness, with a toasty, velvety finish."
"Winner of the 2018 Chairmans Award in the Ultimate Spirits Competition as the worlds Best American Rye"
Awarded the Chairman's Award with 96 Points in the 2018 Ultimate Spirits Competition earning it a Great Value Award, this Rye Whisky is aged in three different casks to yield complexity and richness. The journey begins in new American oak barrels where this small-batch Rye Whisky takes on spicy and sweet cinnamon flavors. Under a watchful eye, the whisky is moved to bourbon casks, where rye and bourbon flavors blend together. The final maturation occurs in barrels that previously held the distillery's Pine Barrens Single Malt Whisky.
Hand Crafted and Aged in three types of casks
Mash Bill 93% Long Island Winter Rye and 7% Malted Barley
Aged in New Oak, Ex-Bourbon Casks & Pine Barrens American Single Malt Casks
Non-Chill Filtered
AVAILABLE SIZES: 750ML
ABV: 45% ABV 90 PROOF