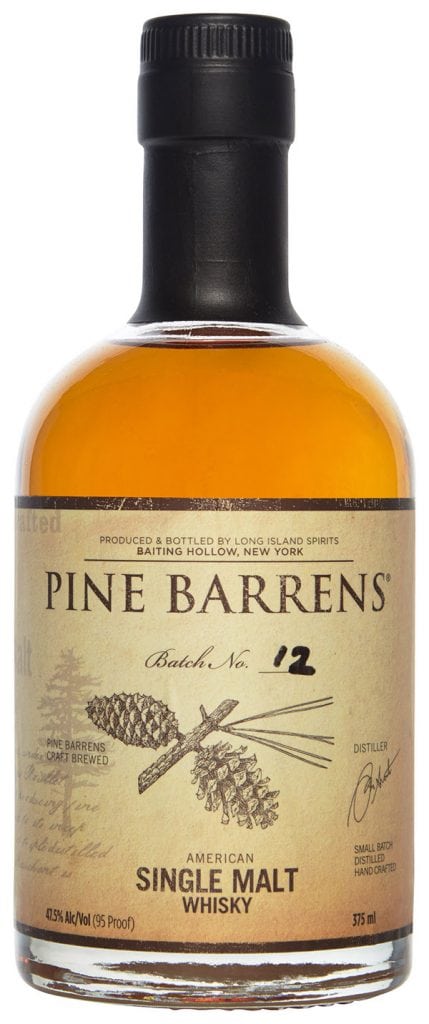 "Heady aromatics, distinctive vitality combined with delicate oak warmth followed by incredibly smooth mouth feel and memorable finish."
"Bottle Ready Craft Beer distilled into an Award Winning American Single Malt"
Bar Business recognized Long Island Spirits as the Dz Single Malt Distillery of the Year in 2015 for its unique Pine Barrens American Single Malt expressions. Long Island Spirits first brews a bottle-ready Craft beer that is a 10% ABV; 70 IBU Barley Wine style beer. The finished beer is then double pot distilled and aged in new American Oak casks for 1 to 2 years creating a uniquely expressive stand out amongst American Single Malts.
Pine Barrens Whisky is named after the central Suffolk County protected forest preserve area, covers over 100,000 acres. The Pine Barrens preserve protects the Magothy aquifer that formed over 21,000 years ago when the glaciers receded forming Long Island and created one of the purest water sources in the Unites States. These pure waters also are iron free making them ideally suited for producing the world's finest whisky.
Bottle ready beer brewed on site just to be distilled
Pot distilled in small batches
Distilled from "Bottle-Ready" Barley Wine Craft Beer
70 IBUs (International Bitterness Units)
10 ABV Beer
Non-Chill Filtered
AVAILABLE SIZES: 375ML & 750ML
ABV: 47.5% / 95 PROOF