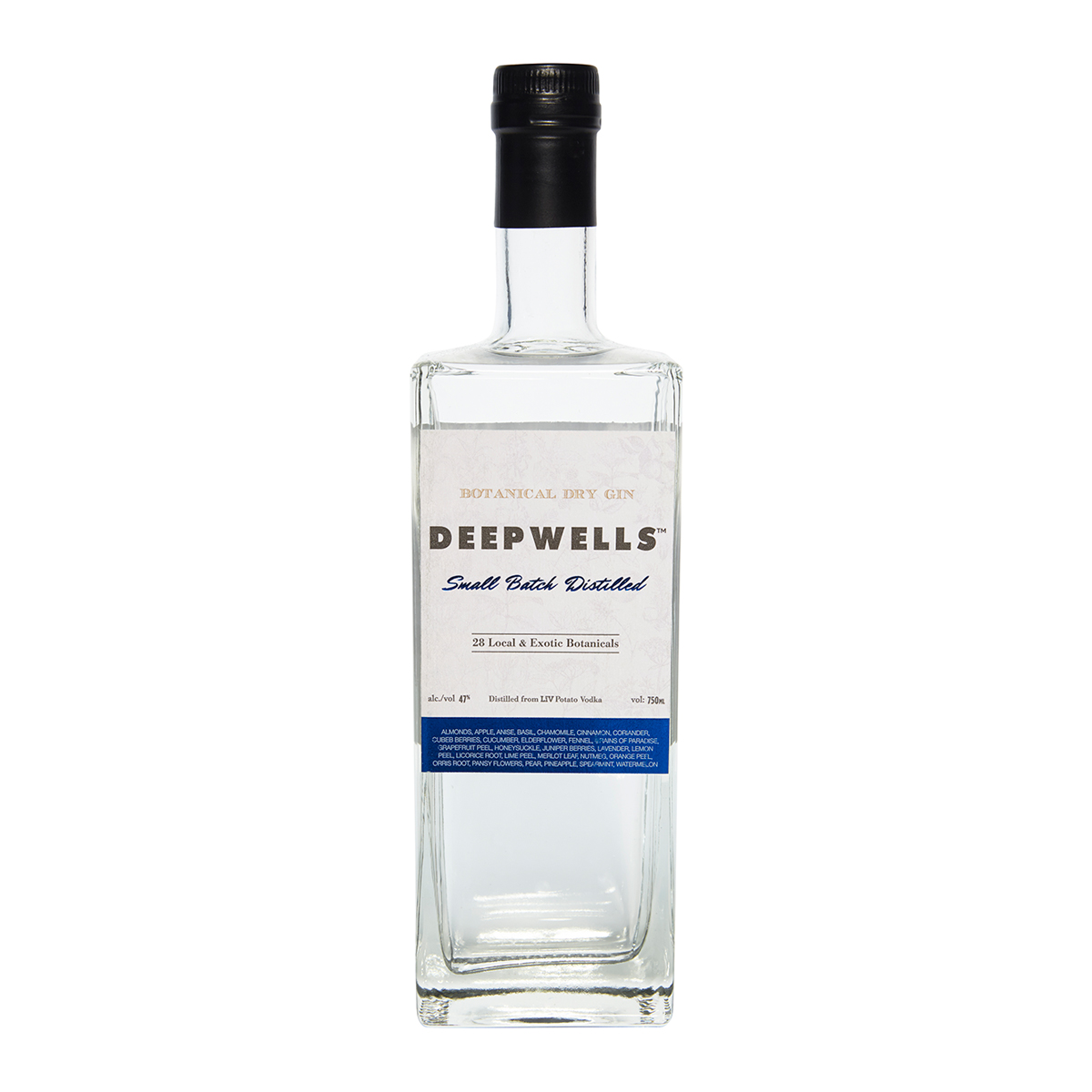 "The aromatics reveal an intense base spirit with a complex melange of botanicals, including juniper, coriander, lavender, citrus zest and lemon grass. The palate is bold and assertive with sharp citrus zest notes in the lead on a viscous bed of decadent spirit."
-F. Paul Pacult, Ultimate Spirits Challenge 2015
"An incredibly rare potato based Gin that is distilled with 28 Fruits & Botanicals"
Deepwells Botanical Dry Gin is a unique farm-to-bottle small batch gin produced by Long Island Sprits, home of the award-winning LiV Potato Vodka. Long Island Spirits uses 100% locally harvested NY White Round Marcy potatoes and pure glacial water from the Magothy Aquifer (aka "Deepwells") to craft the base spirit. The potato base spirit is triple distilled to 191 Proof using custom 650 Liter copper pot stills and twin 19 plate copper rectification columns.
The nuanced flavors of 28 local and exotic fruits and botanicals are delicately infused with the base spirit, first in the pot still and then in a custom basket inside the botanical gin chamber. A special blend of botanicals macerates in the pot still for 36 hours before the vapors of the blended spirit travel through the gin basket to infuse with the remaining botanicals.
Very few Gin producers make their own neutral spirit and rarer yet is a Gin that uses potato as its base spirit.
Uses only Long Island potatoes
Gluten Free
Hand-crafted in individual small batches
Distilled from Local Long Island Potatoes
28 Fruits and Botanicals (9 of the Fruits and Botanicals are local)
Pot Distilled in Custom Gin Head
Non-Chill Filtered
AVAILABLE SIZES: 750ML
ABV: 47% / 94 PROOF